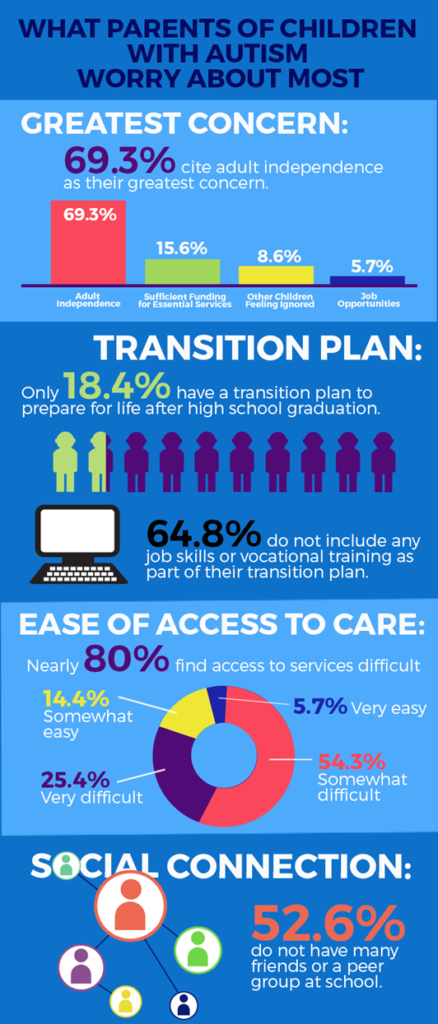 ---
Let's Talk About Employment and Autism
Based on the 2017 National Autism Indicators Report, over 50% of adults with ASD receiving services lack a paying job. Based on a survey analysis of 3,520 adults with ASD in 2015 of agencies in 31 states, a mere 14% of respondents hold a regular paying job and over half hold an unpaid position; another 27% hold no position at all (Roux A.M. et. al, 2017). The service gap after age 21 leads to a critical need for supportive skill development to allow individuals with ASD to gain meaningful job opportunities. Where is the starting point with individuals with autism to gain meaningful employment?
Building Blocks to Successful Employment: an OT Perspective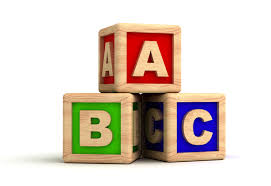 How can you engage your son or daughter to wake up, present themselves in a clean and professional manner, show up on time, and demonstrate initiative in the workplace leading to a more independent lifestyle? Help them identify a job that they love as a goal and work towards that destination!
Work with your son or daughter on the following:
Make a list exploring things your son or daughter may enjoy
Make a list of experiences, things, sensory related or otherwise that is unbearable
Brainstorm jobs related to what your son or daughter enjoys
Prioritize a list of what needs to be be done to achieve a job, meeting your son or daughter at the skill level where they are
Give your child a goal for this month to initiate step one towards that goal on a daily basis
Identify supports and services available to help achieve a meaningful job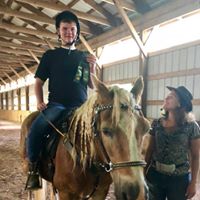 Case Study: Sam
Sam has been riding with me for 3 years. Sam has made several gains with staying focused during the riding lesson, gaining balance and confidence to ride independently, and follow three step commands (take your horse to the red cone, walk over 3 poles on the ground, and stop at the yellow cone. Sam is 15 and his parents are looking at his next steps beyond recreational riding lessons.
Some challenges Sam faces is experiencing anxiety, displaying outbursts, staying focused on tasks, and responding appropriately in social situations. For example, if Sam becomes overstimulated while shopping with his mom in a grocery store, he is triggered to focus on one object (lemonade) and repeat that object over and over, throw things, and occasionally hit other people.
Next Steps:
Sam demonstrates skills needed for a vocation when he attends his therapeutic riding lesson. Sam is motivated by the animal-human interaction, has structured directions, and his sensory needs are met by the movement of the horse. Based on these deductions, The next step I would take is adapting an occupational therapy (OT) assessment tool, The Activity Card Sort (Baum and Edwards, 2008) for Sam so that I could get Sam's input to identify potential jobs that he is interested in.

The Activity Card Sort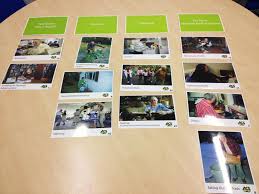 The Activity Card Sort was developed as a tool to help therapist identify meaningful hobbies and recreational activities that the elderly population finds meaningful. This assessment tool includes pictures of activities with a caption. The occupational therapist shows the Activity Cards to the patient who sorts them in categories of Do Now, Do Less, Given Up, Not Done Since Age 60. Inspired by the Activity Card Sort, I developed Sam's Vocational Interest Sort. It is up to Sam to look at the pictures below and sort jobs into categories of Interested, Not Interested, or Maybe. The pictures I used were chosen based on needs and preferences that Sam has in order to be viable long term goals.
Sam's Vocational Interest Sort:
Interested Maybe Not Interested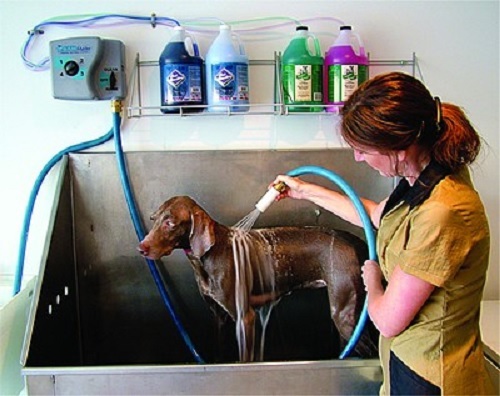 Dog Grooming Assistant: interact with dogs, be okay with barking, water, and hair, bathe and dry dogs effectively, close supervision possible, customer interactions are variable.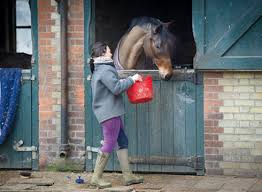 Farmhand: Work outside and in a physical environment, learn and initiate tasks and work with distant supervision, learn to work on tasks safely, limited social interactions needed.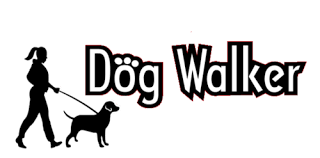 Work with dogs one on one, physically move and work with a variety of dogs, need to communicate with dog owners, could work as an entrepreneur business with family support or for a company, need to problem solve transportation.
Pet Store Staff: Animals worked with would be pet store animals, Interact with customers often, widely available job, chance for promotions within the pet store.
Horse Groom: Job availability at racetracks and horse farms, skill sets and safety with horses are paramount, fits need for heavy work with additional sensory tolerance to smells, bathing horses, and loud noises of farm equipment, must be able to initiate tasks and take direction well with distant supervision, limited social interaction necessary.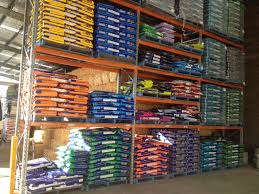 Feed Store Staff: Utilize Sam's physical strength and sensory preference for heavy work and enjoyment of structured tasks, animal interaction is limited to animals visiting store, social skills are variable,
Dog Kennel or Daycare Staff: Lots of interaction with dogs, need to be safe and skilled with handling dogs, social interactions is variable, need to have a comfort level with dogs barking, jumping, and pulling on the leash, widely available job and chance for promotion within each individual company.
Vocational OT Program at Taking The Lead, Inc.
Do you want your child to explore jobs working with animals under the guidance of an occupational therapist (OT)? Seeing the potential for teenagers and adults with autism to gain employment with the right supports in place, Taking The Lead, Inc. initiated an OT based vocational program for teenagers and adults with disabilities wanting to learn skills and be introduced to jobs within the dog industry. Taking The Lead, Inc. is using Timberbrook Farm, an 80 acre working dog training/kennel facility and therapeutic horse farm to provide a supportive vocational OT program where participants can explore and gain qualifications to be suitable applicants for jobs working with dogs.
For this vocational OT program, I developed a rating form to measure independence levels in performing dog related work tasks related to the safety, care, grooming, training of, and customer service abilities. The rating form allows me to document adaptations needed to make the client's work performance more successful and measure each participants independence level within specific dog related work tasks over time. I will help participants and their caregivers to use the rating form to identify meaningful jobs within their strength zone and work on any areas needed to be successful job candidates.
Skill areas addressed are for jobs in kennels, pet stores, dog training facilities, grooming facilities, and daycare facilities. Taking The Lead, Inc. wishes to expand this program to include farm and horse related jobs. Contact Taking The Lead, Inc. for more information today!
Conclusion:
After identifying potential jobs as goals with Sam, I will make a visual goal chart related to personal hygiene & self care goals, independent living skills, and skills needed for Sam's chosen occupation. To begin his journey, Sam has been participating in animal assisted therapy at Taking The Lead, Inc.'s Community in mOTion program an occupational therapist and service dog are helping Sam shop in a store more independently without negative behaviors.
Sam's weekly self care goal is to follow a set routine and be at his therapeutic riding appointment on time for 3 out of 4 weeks this month, Within the next 3 months, Sam will identify and gain hands on experience related to 3 jobs that he identifies of interest to him. Upon attending the Vocational OT Program at Taking The Lead, Inc Sam will improve his score on the Rating form by 40% over the period of 10 weeks.
Final Tips:
Include your son and daughter in the process of identifying a meaningful job and then break down goals so that success can be found tomorrow, next week, and in one year.
Keep an open mind
Explore many new hobbies and experiences to identify likes and dislikes
Be realistic but positive
Identify the long term goal and work backwards
Identify supports to help achieve the goal
Help your child identify potential meaningful jobs and work with them from the skill level they are. For ideas of jobs, try Indeed.com. Make sure to include your team of professionals and review IEP goals to help your child achieve successful employment!
About The Author: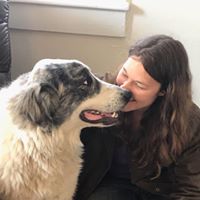 Chelsea A. Whitaker, OTR/L, received a Master's Degree in Occupational Therapy from Towson University in 2012, where she specialized in Autism Studies. She grew up in Parkton, Maryland and is a 2009 graduate of Hereford High School where she excelled in the agriculture programs and was a long-time participant and leader in the 4-H Program.

In 2010, Chelsea founded and managed a therapeutic riding program at River Valley Ranch in Manchester, Maryland. With her knowledge, skills, formal licenses and certifications, she was able to serve clients with disabilities, as well as recruit volunteers and work with RVR's horses to implement a successful program for individuals with autism, down syndrome, seizure disorders and multiple sclerosis.
In 2017, Chelsea and her family took over Timberbrook Farm and began Taking The Lead, Inc., a 501(c)(3) non-profit, offering unique animal experiences and therapies to individuals with disabilities.
Timberbrook Farm is an 80-acre working dog and horse training facility adjacent to Prettyboy Reservoir in Northern Baltimore County. The 8,000 square foot indoor area with a lofted viewing area, gym, sensory room and three barns will be used for the dog vocational program.