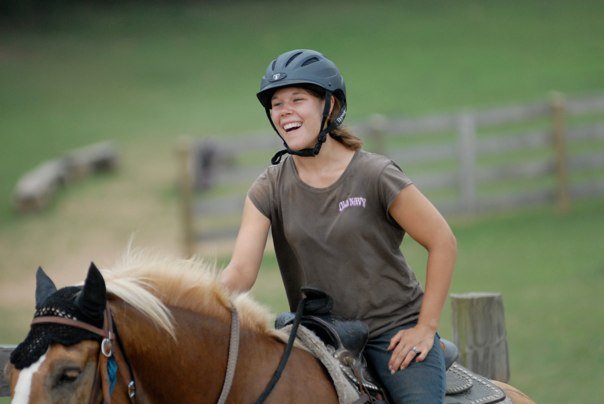 Semi-Private 30 minute Therapeutic Riding Lesson:
Work towards personal riding goals and learn to control your horse as independently as possible. Appropriate support will be provided for each client to ensure a safe and successful ride.
Taking the Lead, Inc. focuses on individualized attention and socialization, Therefore, therefore there are only two person's per group.
Please note that Taking the Lead, Inc. strives to accommodate individuals of all ages with a weight limit up to 220 lbs for the safety of our horses
If a client is found to not be appropriate for therapeutic riding services, the client may be evaluated for a hippotherapy session overseen by a licensed occupational therapist allowing clients to meet their occupational therapy goals. Please visit http://takingthelead.org/hippotherapy/ to learn more.