I WILL: Make Your Dream Job Come True
Download and/or print the flyer for this program!
Fill out this Form if you are interested in finding out more!
Discover animal related jobs opportunities where you will succeed by collaborating with an occupational therapist to identify strengths, needs, and work task adaptations.
Animal Industry Vocational Skills: Interact with dogs, horses and small animals in a job environment to help perform work-related tasks successfully. Applicants will leave with a certificate identifying skills and strengths.
Job/Entrepreneurship Readiness classes: A detailed course to prepare for a specific animal related job or entrepreneurial venture of your interest.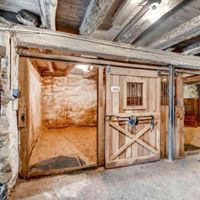 Take the first step to a meaningful job with animals: use our working dog and horse facility to discover or improve skills doing what you love to do!
Why the Program Began:

TTL recognized the need for a vocational program when we attempted to hire an individual to help with our horse program. During the first interview at the farm, it became clear that the applicant was excited to work, but lacked the endurance, coordination, and safety awareness to handle TTL's horses and clients. TTL collaborated with local animal jobs and disability support services to develop programs complete with a certification process focused on exploring animal and farm related vocations, building employable skills, and transitioning into successful vocations/entrepreneurship