Chelsea Whitaker
Lead Occupational Therapist
Chelsea Whitaker is an occupational therapist (OT) who specializes in helping individuals discover theirpassion and reach their fullest potential. As a PATH certified instructor and TTL's lead occupationaltherapist, she developed the curriculum for the Heroes & Horses program for veterans. She also worksweekly to prepare an individualized treatment plan for each of TTL's hippotherapy clients. Alongside atrained equestrian team, veterans will learn skills and strategies to de-escalate stress responses, usenon-verbal body language, and develop short and long term goals to train therapy horses to whileconcurrently creating a personalized plan to maximize their potential and their next steps to success.Veterans will have opportunities to volunteer together at the farm and leave with resources to continueon their horsemanship journey and with other other veteran organizations. She's created a partnershipwith Towson University and mentors OT students.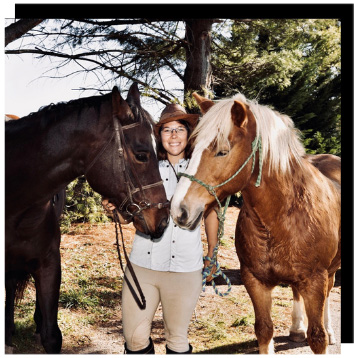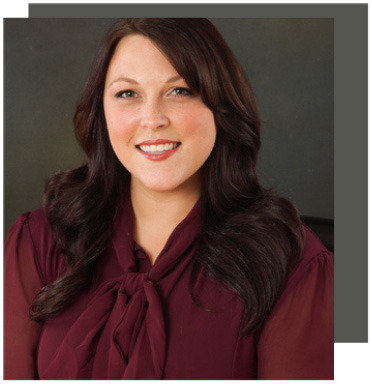 Nicole Whitaker
President
Nicole M. Whitaker, Esq. is a lawyer and business owner. In addition to managing her real estate & businessinvestments, she is the owner and principal attorney of leading Towson immigration law firm, Whitaker Legal,LLC. She contributes her business acumen and organizational leadership skills to Taking the Lead, Inc. aspresident of the board of directors. She is an adjunct professor at the University of Baltimore School of Lawand she gives back to the community by mentoring small business owners and giving educationalpresentations on immigration & constitutional rights. Nicole holds a bachelor's degree from the University ofMaryland and a law degree from the University of Baltimore. In her free time, she enjoys hiking, kayaking, andspending time with her family at Timberbrook Farm.
Doris Barnes
Treasurer
As Executive Director of the Baltimore County Bar Association from 2005 to 2017, Doris Barnes superviseda small staff and fifteen sections. She organized professional educational programs, fundraisers & socialevents, managed a lawyer referral service for Baltimore, Fredrick & Carroll Counties, assisted amembership of 1,500 attorneys and judges in Maryland, and worked with an Executive Council of 10members. Doris left her career to be the full-time caregiver for her 95 year-old father, a WWII veteran who passed in November 2018. She now works part-time for the Maryland State Bar Association as Section& Committee Advisor, where she works closely with the Veterans Section, the Veterans Legal Clinic at the University of Baltimore School of Law, and the United Way of Central Maryland Veterans Treatment Court. Doris brings to TTL a strong skill set in administration, volunteer & program development, networking, and connections within the legal community. She's a dedicated volunteer for TTL's Heroes & Horses program.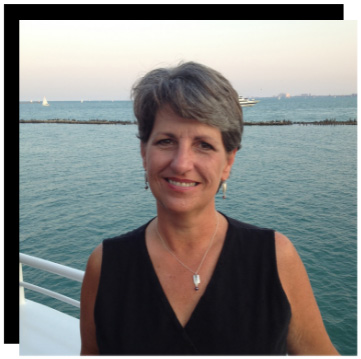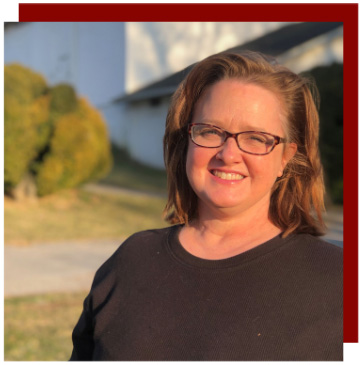 Elizabeth Baummer
Secretary
Elizabeth Baummer has worked in the field of psychology and education for more than 20 years. She has aBachelor's degree in psychology and a Master's degree in education focusing on at-risk youth. She's a certifiedreading specialist. She has worked in both hospital and school settings from the preschool to college levels,and has found both extremely rewarding. As a native of Maryland & mother of three, Elizabeth is an activemember of her children's PTA as well as their extracurricular activities such as Scouts. She has been a boardmember of Taking the Lead since 2019, first as a parent liaison, and now as secretary. Her interests includenature and hiking, as well as the arts. Elizabeth offers her creativity, organization, and client/caregiverperspective to help TTL reach its mission in providing the most client-centered treatment possible and usingthe energy and therapeutic power of animals to meet goals and inspire independence.
Karen Buck
Board Director
In 2010, Karen Buck and her husband founded Wedding411, a business that started as television show onComcast On Demand, a 350-page magazine, and website. As with all businesses in the hospitality industrytoday, they have pivoted due to COVID and are now completely digital, offering to local businesses websitedesign, social media management, marketing campaign development including e-blasts and direct mail,marketing & brand management consulting,
and more. Karen and her husband live in Parkton and love tospend time with their nine grandchildren. You will find her everyday on her horse practicing Dressage.Her other interests include playing the piano, reading, and gardening. Karen brings a strong skillset ofmarketing, networking, and management to the TTL team.