Improve your balance, strength, and confidence while meeting goals to live life more independently while riding a horse. Each private session is tailored to your goals and needs to improve your life.
At Taking The Lead, Inc., therapists are licensed in MD and have additional certifications with horsemanship through the American Hippotherapy Association (AHA) or the Professional Association of Therapeutic Horsemanship (PATH).
Currently Taking The Lead, Inc. offers occupational therapy services via hippotherapy and animal-assisted therapy. Hippotherapy is when a therapist uses the movement of a horse to help achieve client's individualized goals to improve their physical, emotional, or mental health. Common diagnoses treated include Ehlers Danlos Syndrome, Autism, Multiple Sclerosis, and Cerebral Palsy.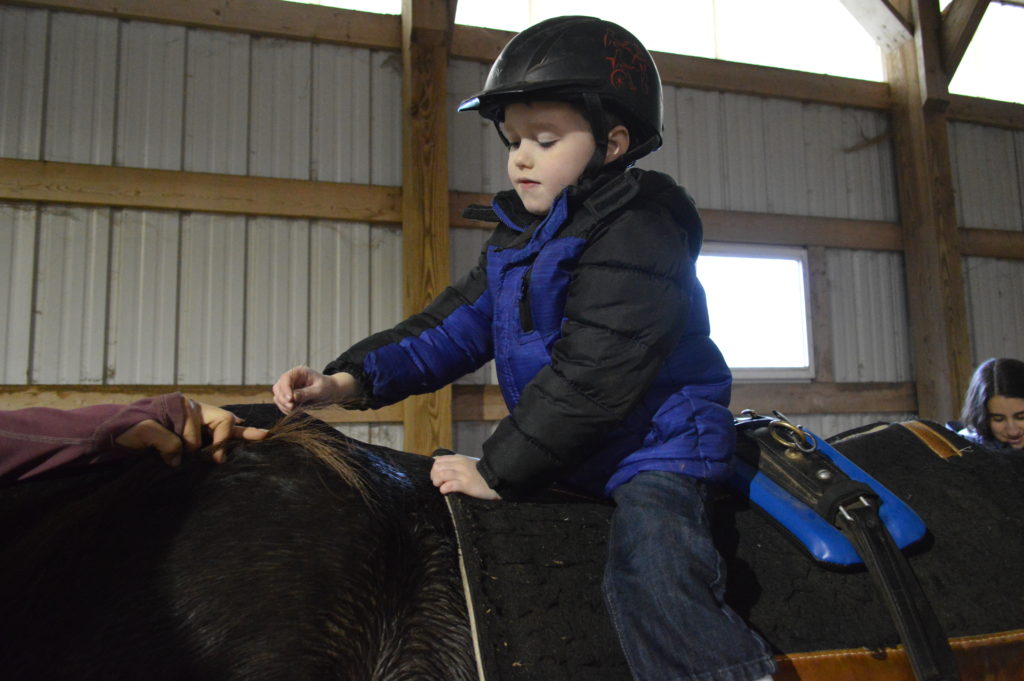 The horse is chosen for each client based on the client's goals, needs, and which pattern of movement is most suitable for the client.